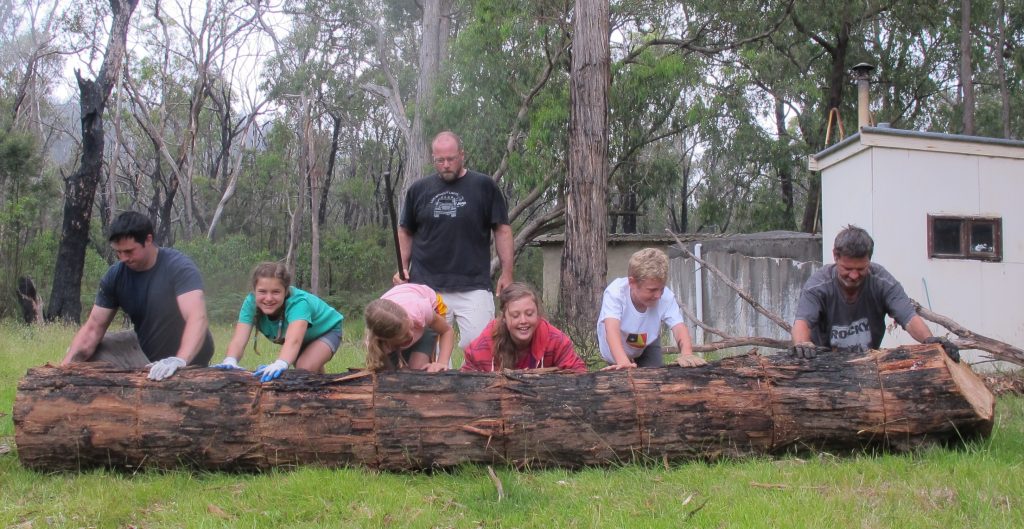 Working Bees are held every 2 months, usually on a Saturday from 9am – 2pm. The time is spent working to prepare the campsite for an upcoming camp, as well as the general upkeep of the campsite.
Working Bees are for men, women, children, parents, young and old. It is an opportunity to work alongside one another, to learn with each other, and to serve the Lord together.
Lunch is provided in return for hard work. Accommodation the night before or after is free! Just contact the bookings officer for more information.
Jobs include:
Vacuuming and de-cobwebbing the dorms
Cleaning the toilets
Washing windows
Cleaning out the gutters
preparing the lunch
Tidying the grounds
Building a charging-station shelf in the hall
Building an outdoor fire pit for campfires
and other general clean-up and repairs of the site.
"In every way I've shown you that by labouring like this, it is necessary to help the weak and to keep in mind the words of the Lord Jesus, for He said, 'It is more blessed to give than to receive.'" – Acts 20:35
Working Bee Dates 2017:
Saturday 4 March
Saturday 1 July
Saturday 16 September
Saturday 18 November
Working Bee Camp: Tuesday 26th – Friday 29th December