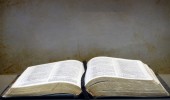 We believe
– The Scriptures of the Old and New Testament to be the infallible Word of God and our supreme rule of faith and practice.
– In one God, who exists in three persons, Father, Son, and Holy Spirit.
– That Jesus Christ, through his death on the cross, has paid the penalty for sin.
– And that all those who repent of their sins and have faith in Jesus Christ as their Savior will have everlasting life.
– That all Christians, with the help of the Holy Spirit, should live a life that brings glory to God.
– That Jesus Christ is the Ruler of nations and should be acknowledged as such by all.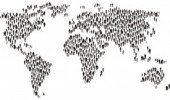 Our Purpose
– To nurture the spiritual growth of God's people by teaching and encouraging them.
– To provide a spiritual home within which God's people can experience the joy of belonging to God's family.
– To reach out with the good news of Jesus Christ so that sinners might be saved.
– To seek transformation of the community around us by bringing our lives and the lives of others into submission to the will of Jesus Christ.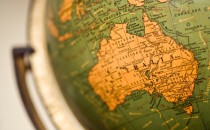 A Brief History
The Reformed Presbyterian Church of Australia is a small Australian denomination tracing our history and teaching to the Protestant Reformation especially in Scotland and Ireland. We have has denominational relations with the Reformed Presbyterian Churches of North America, Ireland, and Scotland.
A number of Reformed Presbyterians had migrated from Scotland or Ireland to Australia and in the 1850s wrote to the church in Ireland requesting a minister. The Rev. A. M. Moore eventually answered. He was ordained in Belfast 18 August 1857, and arrived in Melbourne in late December 1857, to begin the work in Geelong which he served until his death in 1897. Geelong was the only congregation for many years. In 1959, the Rev. A. Barkley, RP minister in Geelong, became the founding principal of the Reformed Theological College.
Congregations were begun in McKinnon, Victoria (begun in 1933/organised in 1946 – founding minister Rev. W. R. McEwen), Frankston, Victoria (1971/1977, closed in 1989, reestablished 2008), and Sunbury, Victoria (1979/1981, closed in 2006). In 1974, the Australian Presbytery petitioned the RPC-Ireland, the Reformed Presbyterian Church of Ireland, and was made a separate denomination on 12 June.